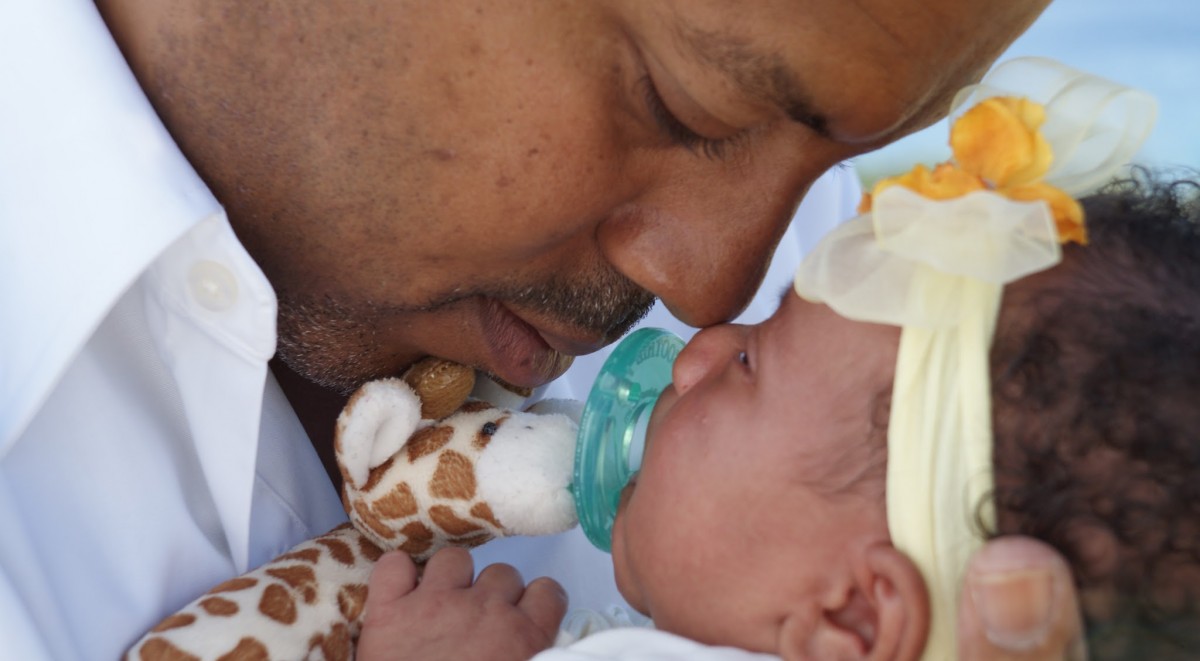 Mission
Supporting men in developing and applying the fathering skills needed to be a positive influence to their children.
Goals
To support men in their role as a father
Increase father's knowledge of child development
Share the latest  information on effective parenting techniques
Help reduce family stress and encourage a loving parent relationship
Build a social support network of fathers
Father Involvement In Baby's Life Is Important:
Babies show increased social and physical development when fathers or other nurturing men are consistently involved in raising them.
Babies can have increased intelligence, confidence and independence when they are nurtured by mothers, fathers and other men.
Babies are less frightened by strangers and show less stress and anxiety when fathers and mothers cuddle and whisper gently to them.
Dads who are comfortable showing love contribute to a healthier society.
Why Focus on Fathers?
By creating a stable home environment in which fathers feel good about themselves, have a nurturing relationship with their baby and are supportive to mom, we can change the health and well-being of our children.
Specifically, we address:
How to care for your baby — basic health, safety, nutrition, and emotional needs.
Learning various methods to help your baby develop, play and learn.
Practicing how to set limits, encourage independence, and use positive parenting techniques.
Strengthening the father and mother relationship.
What Do We Offer?
Personal Visits
Our male family support staff and community mentors are available to visit fathers in the home, community, or workplace to be supportive in dealing with the baby. We can also assist with personal and family issues:
Parenting skills
Stress management
Conflict resolution
Child development
Group Activities
We organize social activities and parenting classes just for fathers to discuss parenting issues.
Fatherhood Support Groups
'Ulu Wini housing development from

5:00 to 7:00 pm

every other Wednesday, please call to confirm.  Caleb Milliken

808-747-0267

'
Coaches
Caleb Milliken, director of the West Hawaii Fatherhood Initiative is a long-time advocate for West Hawaii Families as a Domestic Violence advocate and facilitator, as a co-founder of the Man Kind Project Hawaii and co-founder and former Executive Director of the Boys to Men Hawaii Mentoring Program to name a few.
Caleb's passion for social change and empowerment took him to eight countries on three continents in over 20 years working with international NGO's, nonprofits and educational institutions. He holds an MBA in organizational and strategic business development, is a master facilitator and an expert in Mentoring, Rites of Passage, Men's work and paths of initiation.
As a father of two amazing young children, Caleb knows firsthand the struggles of being a father; from balancing work and home life to maintaining a healthy relationship with his partner. It's not always easy, but well worth the effort.
Caleb's message to fathers is simple: You are more important to your children than most of us can comprehend… Your kids don't care how dirty, stinky, smart or rich you are… they care that you love them and keep them safe.
If you are interested in participating in one of our weekly groups or special outings, give Caleb a call at (808) 747-0267 or send an e-mail, cmilliken@familysupporthawaii.org.
For more information, email fatherhood@familysupporthawaii.org.