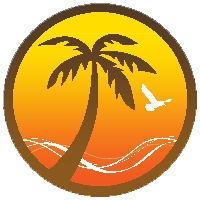 ​​​Island Therapeutic Specialists LLC
…quite a mouthful to say. We just call ourselves I-T-S most days.
Our company is a collection of professionals from all sorts of therapeutic backgrounds. We offer occupational therapy, speech therapy, behavioral, mental health, and substance abuse therapy. It is a wide variety of services offered to our families here on the Big Island. We believe that once we create a relationship with a family, that relationship becomes part of the healing and recovery process. We honor and protect that relationship by providing the needed services in-house.
​It is our goal to provide world-class services using client centered, evidenced based, culturally appropriate practices. All of our professionals are individually credentialed to provide their services in Hawaii. Since our service is centered on helping families, our professionals are adept at working with infants, children, adolescents, as well as adults and seniors. We invite you to explore our services and discuss how we can serve your family and meet your therapeutic needs.
Our Services
What Integrated Care Means:
We offer a broad range of services designed to assist families and individuals with a wide variety of needs. It has been our experience that the best way to deliver these services in through integrated care. What integrated care "means" to our families that they develop a relationship with one organization, one team of professionals, with the same shared vision and commitment to wellness.
While each of our services can be provided "ala carte" (individually) it is our hope to provide for all your needs. The relationship a family develops with their professionals is a powerful tool for recovery and wellness. We utilize the relationship with the families and with each other to maximize oppurtunities for healing.
What We Offer:
Most of our services can be thought of as either developmental or mental. This distinction isn't as clear as it was onced believed to be. Physical challenges can cause real mental distress and fatigue. Mental distress can complicate social and physical function. Our professionals may be specialized in one particular area, but they work together to assist families and individuals attain wellness.
Services We Currently Provide:
The following is not an exhaustive list, but it does give an idea of what our professionals are currently treating and how they can assist others.
​Speech/Language/Feeding Assessments
Substance Abuse Assessments
General Mental Health Assessments
Speech Therapy
Mental Health Counseling
Family and Children's Counseling
Adolescent Counseling
Couples Counseling
Psychotherapy
Contact info
808.557.4008 | Phone
808.327.0424 | Fax
info@itstherapyhawaii.com | email