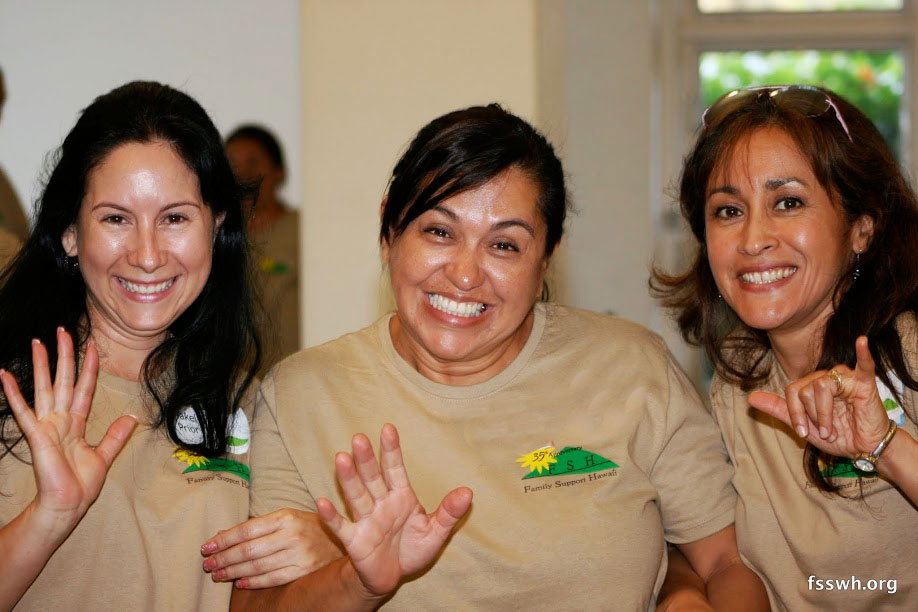 Notice to the Public that FSH complies with ADA and instructions to the public on how to file a discrimination complaint: Administration item #3. Click here for the full disclaimer.
---
Care Coordinator (Full Time; Kona/North Hawaii)
Posted 01/31/2019
As the social work component of the Child Development Programs, the Care Coordinator provides intake and planning services as well as family resource support to children and their families in order to receive program services and promote development.  She/he also provides on-going care coordination and social work services for children and their families enrolled in the Child Development Program as needed.  These services are provided in collaboration with families, other professional staff and consultants and reflect developmentally appropriate practice as well as cultural/linguistic sensitivity. The Care Coordinator acts as a member of a multidisciplinary team comprised of speech pathologist, physical therapist, occupational therapist, special education teacher, and medical records from the child's physician.  She/he works under the general direction of the
---
Occupational Therapist (30 hrs.)
Posted 10/16/2017
Come join our team in a very rewarding position assisting a family and their child to reach their fullest potential. Provides clinical evaluations, assessments, consultations, and supports families of children birth-three years of age who are at risk for developmental disabilities or have developmental disabilities. As a member of our transdisciplinary team; this person will work closely with our team, families, and other agency providers to coach and implement strategies and interventions.
This position is approximately 30 hours per week with full benefits for employees*
Requires home visits throughout North Hawaii
Requires a current TB and State of Hawaii OT License
*Option to sub-contract with agency
---
Physical Therapist (West Hawaii)
compensation: Based upon experience
employment type: part-time
Essential Job Duties: Is responsible for providing clinical evaluation, assessment, consultation, and treatment to children birth to three years of age who are developmentally delayed or at risk for developmental delay for the Child Development Program. Is a member of a multidisciplinary team consisting of an occupational therapist, speech pathologist, special educator, social worker and a program manager. This team works together using transdisciplinary methodology to plan, implement, evaluate and determine appropriate strategies and interventions incorporating the following developmental areas: self-help, fine motor, gross motor, cognitive, speech-language-hearing, social-emotional to maximize a child's potential.
Qualification Requirements: Skills/Knowledge: Experience with pediatric evaluation, assessment, therapy and documentation. Ability to work as a member of a transdisciplinary team. Excellent communication skills both verbal and written. Excellent knowledge of computers, hardware, software and internet access. Education/Training: B.S., M.S., or DPT in Physical Therapy with degree from an accredited program. Training in typical Early Childhood Development.
Comments
comments