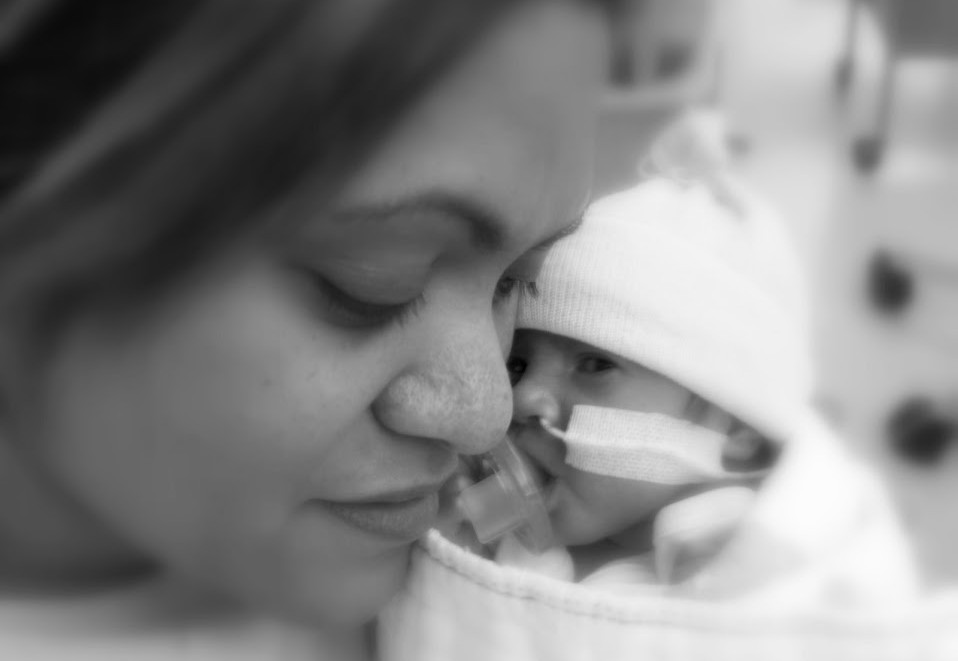 Because all babies are different, they rarely do the same thing at exactly the same age. As a result, it's not unusual for families to have questions or concerns about their child's development.
You may wonder:
Why isn't my son sitting up?
Why isn't my daughter crawling?
Why can't anyone understand what my son is saying?
Is my child's hearing/vision normal?
When should my son begin to eat solid food?
Kailua-Kona/North Hawaii Child Development Programs
Over 50 years of medical and educational research, plus the personal experience of families, teachers, and developmental specialists across the country, show that family-centered interventions during the first three years of a child's life – sometimes starting even before your newborn infant with special needs comes home from the hospital – can make a profound difference in a child's future. Starting with a partnership between parents and professionals at this early stage helps the child, family, and society as a whole. Early intervention services delivered within the context of the family can:
Improve both developmental and educational gains;
Reduce the future costs of special education, rehabilitation, and health care needs;
Reduce feelings of isolation, stress, and frustration that families may experience;
Help children with disabilities grow up to become productive, independent individuals.
The earlier children with or at risk of disabilities receive assistance and the sooner their families receive support towards their children's development, the farther they will go in life.
What We Do
The Early Intervention Section of the State Department of Health provides services for children from birth to three years of age with special needs. Services assist your child in five developmental areas:
Physical (sits, walks)
Cognitive (pays attention, solves problems)
Communication (talks, understands)
Social or emotional (plays with others, has confidence)
Adaptive (eats, helps dress self)
Your child is eligible for services if your child
Has a delay in development; or
Is at-risk of developing a delay
Having a delay means that your child's development may be somewhat slower than expected. Being at-risk for a delay means that your child has a diagnosed condition (e.g. Cerebral Palsy, Down's Syndrome) that often causes a developmental delay. Your child may also be at-risk if your family lives in a stressful situation that may affect your child's development (e.g. low income, teenage parents).
How to Begin
With the very first phone call to the Kona/North Hawaii Child Development Program, you can begin to get information and resources to answer your questions.
You know your child's abilities and frustrations; yet, you may not have the information you need to effectively assist your child's growth and development. By working closely with families, the Child Development Program's professionals and family resource staff can help parents address their concerns, identify needs and resources to address those needs, and set a course of action.
Taking the First Step
If you have concerns about your child's development, the first step is to have your child referred for evaluation and assessment. You can refer your child directly to the Kona/North Hawaii Child Development Program, your child's health care provider, or the Hawaii Keiki Information Service System (H-KISS) at 1-800-235-5477. You will be contacted by a care coordinator who will help you through the process.
Both the Kona and North Hawaii Child Development Programs' evaluation services are available to children who may have special needs in motor skills, communication development, learning skills, social interaction, or emotional development.
Setting a Course of Action
Once the evaluation and assessment process is complete and your child is determined eligible for the Kona or Ka'u Child Development Program services, you help develop an Individualized Family Support Plan (IFSP) for your child and family. By working closely with the family, early intervention professionals ensure that both services and community supports, including parent-to-parent resources, are brought together to meet each child's unique needs and the needs of their family to support the child's development.
Accessing Services
Early Intervention's services are provided by staff in settings that are natural to the child and family such as the home, park play days and child care or preschool. These services may include:
assistive/technology devices/services
audiology (hearing) services
family training, counseling, and home visits
some health services
medical services for diagnostic or evaluative purposes only
nursing
nutrition counseling
physical therapy
psychological services
respite
care coordination
social work services
special instruction
speech/ language services
transportation services
vision services
others as needed
Contact Information
Kona & North Hawaii:  808-376-2363; fax 808-326-7900
The Child Development Programs for Kona and Ka'u are a collaborative effort of Family Support Hawai'i, the Hawaii State Department of Health's Early Intervention Section, and Public Health Nursing.