Presale Car Wash (see more info below)
[wpedon id=1673]
Family Support Hawaii is proud to be partnering with Ohana Fuels' "Fuel Up. Do Good." Program again. During the months of January 2023 through March 2023, a portion of all sales at all Big Island Ohana Fuels locations will be donated to Family Support Hawaii. Family Support Hawaii is a nonprofit that serves West Hawaii's children and families through its programs which include Early Head Start, Early Intervention, Home Visiting Services, and the Fatherhood Initiative.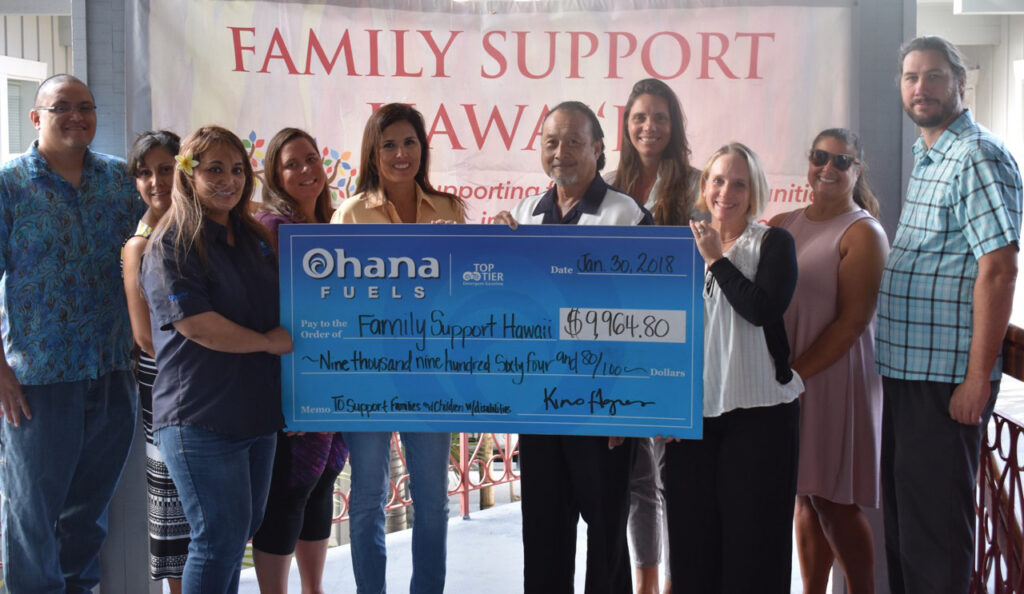 "Partnerships like these help Family Support Hawaii continue to provide services at no cost to the families we serve," said Ray Wofford, Executive Director of Family Support Hawaii. "We help over 400 families annually and with our last campaign with Ohana Fuels, we were able to purchase critical Occupational Therapy items like specialized highchairs, sensory tools, and feeding implements for children with delays. Thank you to everyone who fills up at Ohana Fuels locations and comes to the car wash events."
Family Support Hawaii will be hosting two car washes in early 2023 at Ohana Fuels gas stations during the first quarter of 2023. Saturday, January 21 will be held at the Ohana Fuels Minit Stop Gas Station at Kohanaiki, and Saturday, March 11 will be held at Ohana Fuels Minit Stop Gas Station in Kamuela.
Ohana Fuels Car Wash- Saturday, March 11 
Please support our partnership with Ohana Fuels' "Fuel Up. Do Good." program. Ohana Fuels is donating a portion of its gasoline sales to Family Support Hawaii from January to March. In return, Family Support Hawaii is hosting a car wash at Ohana Fuels/Minit stop in Kamuela, 64-964 Mamalahoa Hwy. on Saturday, March 11, 9:00 AM-1:00 PM.  
Car washes at $10 per small/medium vehicle, and $15 for large SUVs, trucks, and vans. You can pre-pay for car washes below; we'll have a pre-paid list through Paypal. Mahalo!
[wpedon id=1673]
For more info, visit Ohana Fuel's "Fuel Up. Do Good." website here