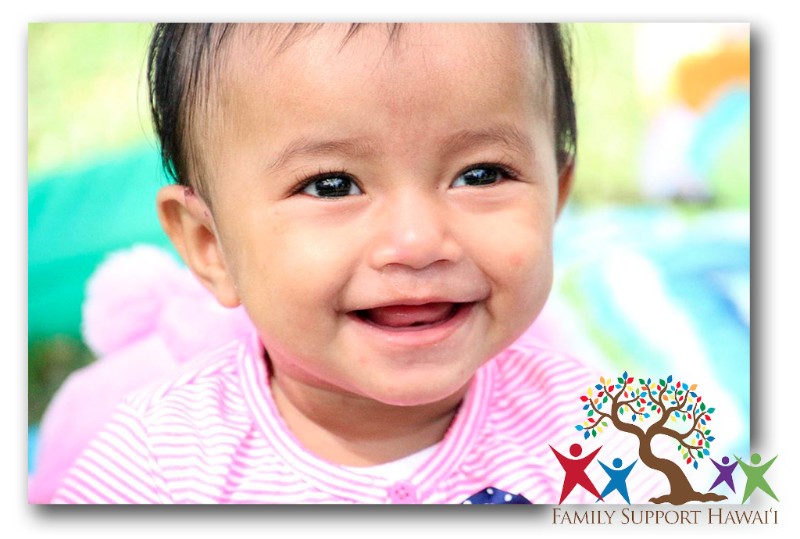 We All Have a Role in Building Community, Building Hope
April is National Child Abuse Prevention Month
All through the year, but especially in April, Family Support Hawai'i encourages all individuals and organizations to take part in making Hawai'i island a better place for children and families. Participation in this effort can take many forms, from informally assisting neighbors to providing advocacy on a state, national, or even international level. Another way to help is to extend the ability of Family Support Hawai'i to ensure that parents have the knowledge, skills, and resources they need to care for their children, and to promote the connections in the community between children, youth, and families that prevent child abuse and neglect.
It is your annual gift to Family Support Hawai'i that extends our reach to carry out our mission "to support families and communities in providing love and care for our children."
Research has identified the protective factors that are present in healthy families. Family Support Hawai'i is dedicated to promoting these factors through evidence-based methods to reduce the risk of child abuse and neglect. They are:  nurturing and attachment, knowledge of parenting and of child and youth development, parental resilience, social connections, concrete supports for parents, and social-emotional competence of children.
Family Support Hawai'i has a track record of promoting these factors through our programs. They are:  Fatherhood Initiative • Early Intervention Services for children with developmental challenges • Early Head Start for childhood development • Home Visiting Services for support of families involved in the CWS (CPS) system • Positive Youth Development.
I can't tell you how much I have appreciated your continued loyalty and friendship. Please join me once again in showing your support for the work we do on behalf of our children and their future by clicking on the DONATE button by the picture above. I know in the success in meeting our mission is due in large part to the support we receive each year from you and others in our community.
Mahalo for your kōkua!
Sincerely,
FSH Board of Directors and Staff
Comments
comments