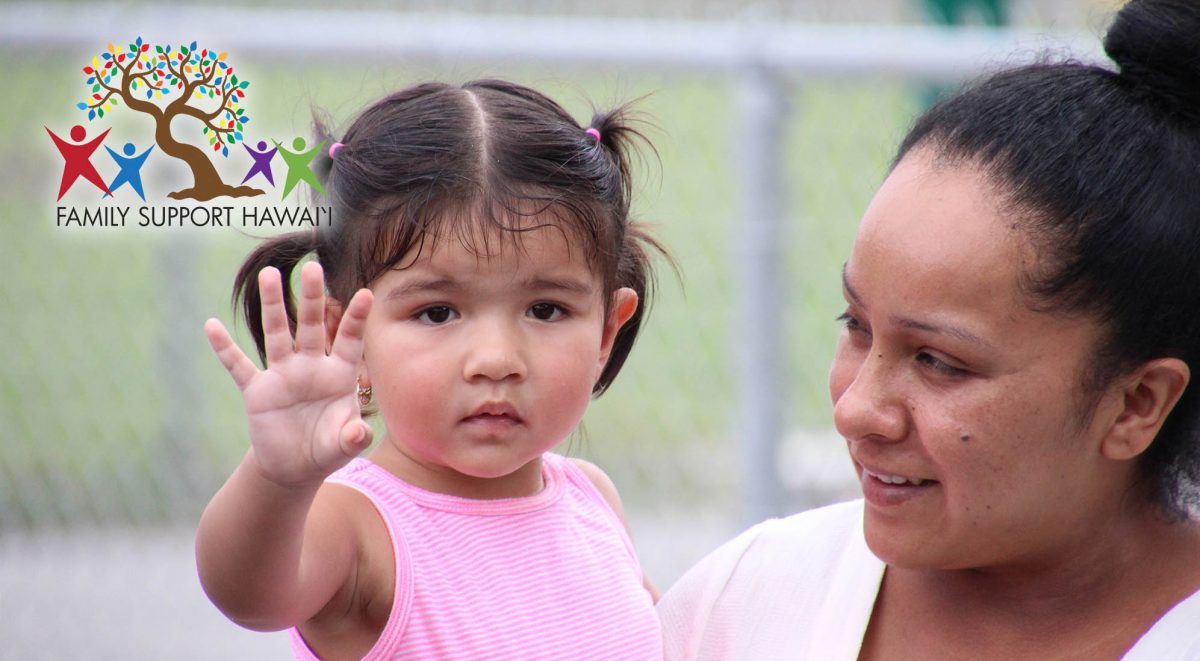 During the month of April and throughout the year, communities are encouraged to share child abuse and neglect prevention awareness strategies and activities and promote its prevention across the country. It is a time to acknowledge the importance of families and communities working together to prevent child abuse and neglect, and to promote the social and emotional well-being of children and families. For thirty-nine years, since 1979, Family Support Hawai'i has been on the frontline fighting against child abuse and neglect on the Big Island. Your annual gift to FSH allows us to carry out our mission "to support families and communities in providing love and care for our children." Your gift will help our staff and volunteers to continue providing:
Home Visiting offers counseling focusing on creating a stable emotional attachment between parent and child.
Early Head Start provide comprehensive health and education services to over 100 low-income infants, toddlers, and their families. EHS helps the parents of nearly 100 young children who are unable to attend preschool to become more effective as their child's first teacher, and prepare for a successful school experience.
Kona Child Development Program, an early intervention program, provides services to children birth to three years of age, who are at-risk or have developmental delays.
The Fatherhood Initiative seeks to strengthen families in our community by supporting fathers to play a more active role in nurturing and raising their children.
The Newborn Enhanced Support Team provides support to West Hawai`i families to understand and bond with their newborns, breastfeed successfully, and connect with appropriate community support. For families experiencing challenges, other support include a helpline and home or office visits with a Breastfeeding Peer Counselor or IBCLC-certified Lactation Consultant. This additional support allows NEST to screen every birthing family at Kona Community Hospital to identify children at risk for health and developmental challenges, as well as abuse and neglect.
The Early Identification Program's Family Resource Specialists administer screens for environmental risk factors to pregnant women and parents of newborns in West Hawai'i.
I know we can continue to be successful in our mission because of the support we receive each year from you and others. Please join me once again in showing your concern for our children and their future by clicking on the "Donate" button above by the photo.
Mahalo,
Ray Wofford, LMSW, MBA
Executive Director
Comments
comments